Monthly Archives:
October 2016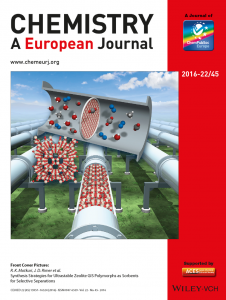 Graduate student Arian Ghorbanpour, co-advised by Prof. J. Rimer, has contributed computational results that explain the sorption behavior of ultrastable zeolite GIS polymorphs. In particular, his work shows that GIS is not a good framework structure for carbon dioxide sorption; instead, it is an excellent framework structure to separate water from other small molecules. The full article was published in
Chemistry: A European Journal
and is featured on the
journal cover
. Congratulations Arian!